Powerful Tools to Enhance Your Recordings
The Sound Radix Radical Bundle 3 includes five powerful sound-processing plug-ins: Auto-Align, Pi, Drum Leveler, SurferEQ, and POWAIR. The Auto-Align and Pi plug-ins give you the tools you need to make sure your tracks are completely phase coherent for rock-solid mixes. Use Drum Leveler to even out the dynamics of your drum tracks without over-compressing. And Surfer EQ gives you powerful equalization that you can match to the key of your song for ultra-musical results.
This product requires that you have an iLok account for authorization, although it does not require a physical iLok key. 
Auto-Align: sample-accurate time and phase alignment
Sound Radix Auto-Align is the cure for your multi-mic blues. When you record an instrument with more than one microphone, sound reaches each mic at a slightly different time, causing certain frequencies to cancel out while others build up. The dreaded the comb filter effect. Enter Auto-Align. This cool plug-in "listens" to your multi-mic recording and automatically compensates for the delay between mics — instantly, and more efficiently than you could ever do manually. When you use distant mics and actually want a delay, Auto-Align can time-place mics to better match the source.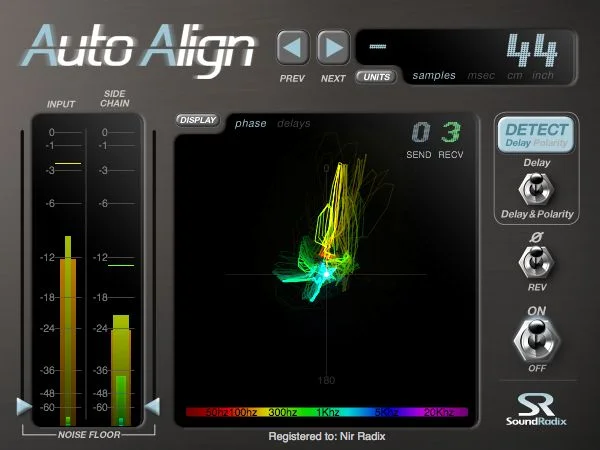 Pi: multi-channel phase interactions mixer plug-in
Think of Sound Radix Pi as your relationship manager. Phase relationships, that is. An innovative, multi-channel phase interactions mixer plug-in engine, Pi improves the summing of your DAW or mixer, dynamically minimizing frequency cancellations between instruments within your mix. Pi also juices mono compatibility and gives you back the depth and focus you lost when overlapping frequencies collided inside your mix. Can't understand why your mixes sound so ineffectual? Pi to the rescue! Good phase relationships between tracks are a key to awesome-sounding mixes. Optimize them with Sound Radix Pi.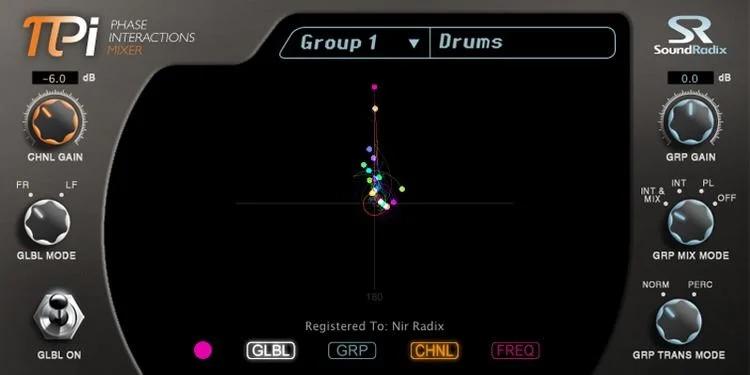 We've tried out countless dynamics plug-ins at Plugin Alley, but we've never tried anything quite like the Sound Radix Drum Leveler compressor/expander plug-in. Apply it to a full drum mix, and Drum Leveler processes each drum hit individually, giving you full dynamic control over each element in the mix. Its combination of compression and expansion lets you add punch to certain hits while reducing the level of unwanted noise and signal bleed. And with mono, stereo, dual mono, and mid-side processing modes, you've got impressive dynamics processing potential with the Sound Radix Drum Leveler plug-in.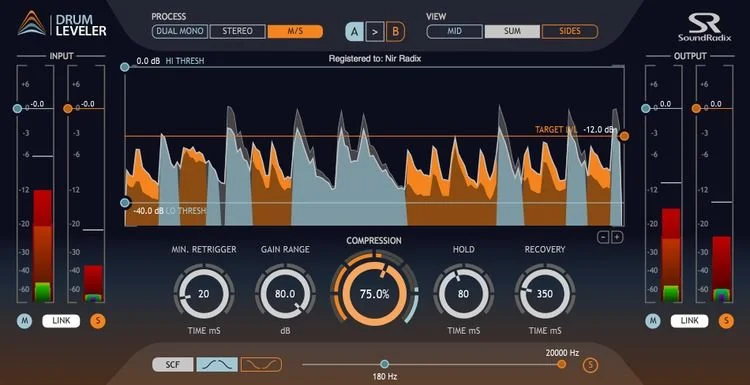 SurferEQ: pitch-tracking equalizer with real-time pitch-detection engine
Sound Radix SurferEQ is based on a radical concept — one that makes perfect sense. Traditional equalizers are set to fixed frequency ranges, but in practice, fundamentals and the harmonic series change along with the pitch of an instrument or vocal. SurferEQ tracks the pitch of your instrument or a vocal track — and can change the EQ frequency accordingly in real time, giving you incredibly natural-sounding results. Simply set any of the bands to a desired harmonic and SurferEQ's real-time pitch-detection engine flawlessly does its thing, always relevant to the music.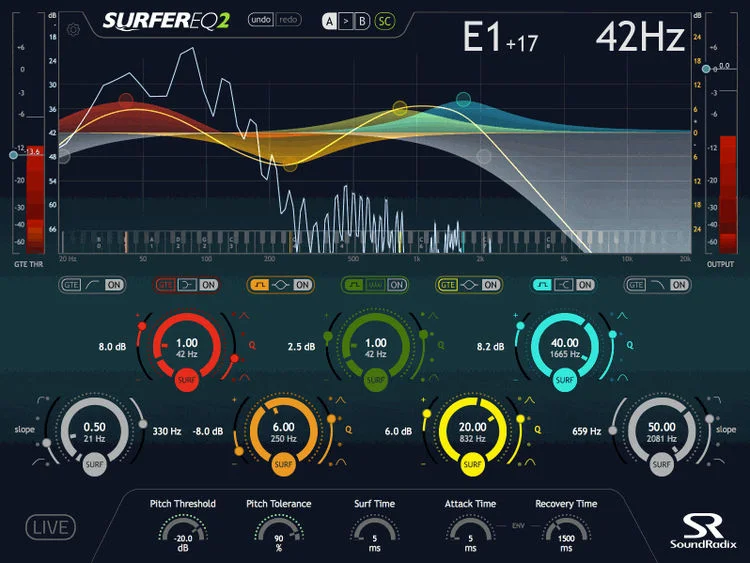 Powair: a smarter, more natural-sounding compressor
Sound Radix Powair is a dual-stage loudness leveler/compressor/limiter powered by a unique proprietary compression engine that provides greater control and transparency than ever before. The first stage is a K-weighted loudness leveler, ideal for leveling a voice-over or auto-balancing the level of different pieces of music. In its second compression stage, Powair employs an innovative gain detection and reduction algorithm that's capable of quick gain changes with minimal distortion and adaptive response to the source material. Powair's unique Punch feature gives you full control over transient levels during the attack stage, giving you the capability of shaping transient length while keeping peak levels under control. And in an industry first, POWAIR boasts Adaptive Compression to maintain an average compression action, adding intensity and glue while maintaining the natural dynamics of the signal.
Sound Radix Radical Bundle 3 Includes:
Tech Specs
Software Type:

Mixing, Sound Processing Bundle

Platform:

Mac, PC

Upgrade/Full:

Full

Download/Boxed:

Download

Format:

AAX, AU, VST, VST3

Authorization Type:

iLok Account

Hardware Requirements – Mac:

Intel Core 2 Duo or higher, 4GB RAM minimum

Hardware Requirements – PC:

Intel Core 2 Duo / AMD Athlon 64 X2 or higher, 4GB RAM minimum

OS Requirements – Mac:

OS X 10.8 or later

OS Requirements – PC:

Windows 7 SP1 or later